Acknowledged by the United Nations University Institute for the Advanced Study of Sustainability Tokyo, Japan on September 2018, the Regional Centre of Expertise Kuching (RCE Kuching) was established to create and promote sustainable-literate communities in Sarawak's capital City. As the first RCE in East Malaysia and the fourth in the country, its focus area and projects are concentrated in and around the main water source for Kuching – Sarawak River Kiri.
RCE Kuching aims to engage with all sectors in society, especially youth to raise the sustainability literacy of the rural and urban communities of Kuching. This constitutes the urban and rural communities spread around the Sarawak River, which is the main source of water to Kuching city and its suburbs.
Kuching is one of the twelve administrative divisions of Sarawak in Borneo. It is the most populous division of Sarawak comprising the districts of Kuching, Lundu and Bau with an area of around 430 sq km. Kuching is also the capital of Sarawak and occupies both banks of the Sarawak River.
RCE Kuching Vision, Mission and Objectives
RCE Kuching's Vision and Mission are crafted to align with the RCE network's vision and mission. The matter was tabled at the stakeholder meetings and adjusted several times subsequently to meet standards of global entities of a similar cause like UNESCO's Global Action Programme and United Nation's (UN) 2030 Agenda for Sustainable Development for the local context.
RCE Kuching supports transformative education for the translation of the global Sustainable Development Goals (SDGs) into the local context.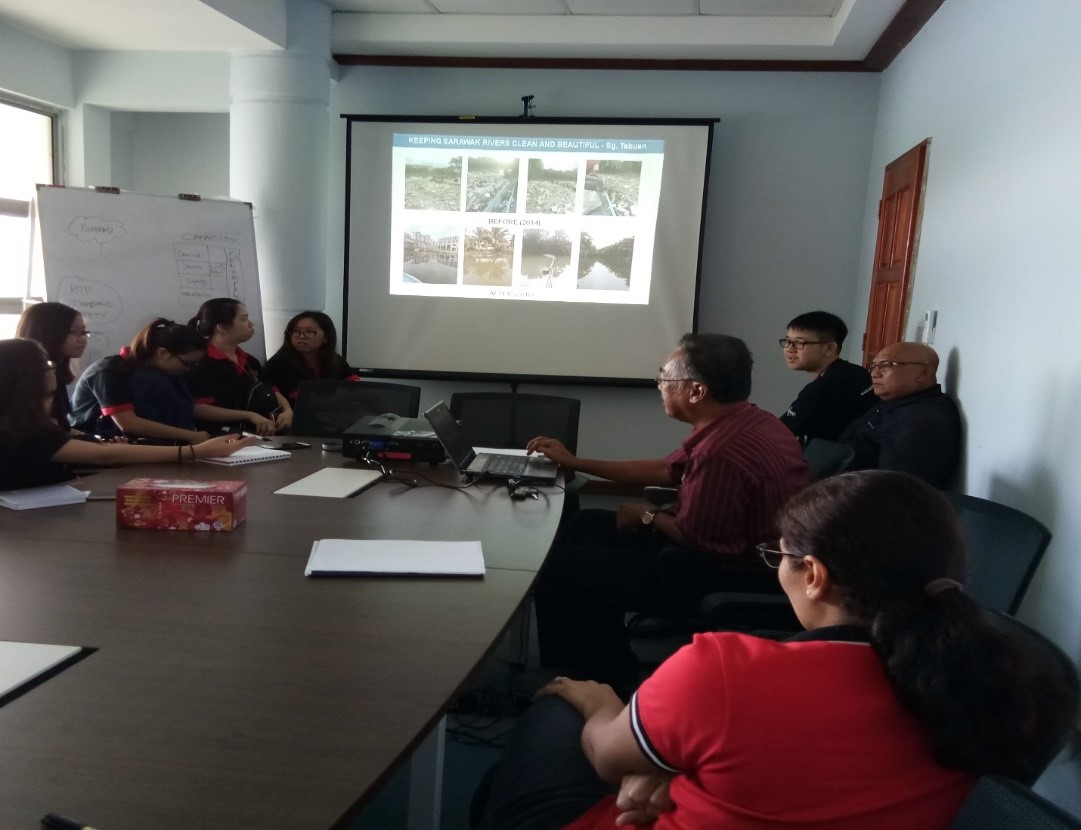 RCE Kuching prepares leaders of tomorrow for SDGs in local communities.

 RCE Kuching advocates and supports sustainable development of local communities.

RCE Kuching transforms the delivery of education for sustainable goals through its collaboration and programs.
Build a cross-sector network of organisations and individuals in the local community who are dedicated to the education of sustainable development.

 

Promote community awareness and proactive actions towards sustainable social, economic and environmental development.

Promote collaborative research programmes and innovation in the various SDGs.
Integrate, deliver, and expand Education for Sustainable Development (ESD) for SDGs to all levels of the community.