Virtual Art Competition 2020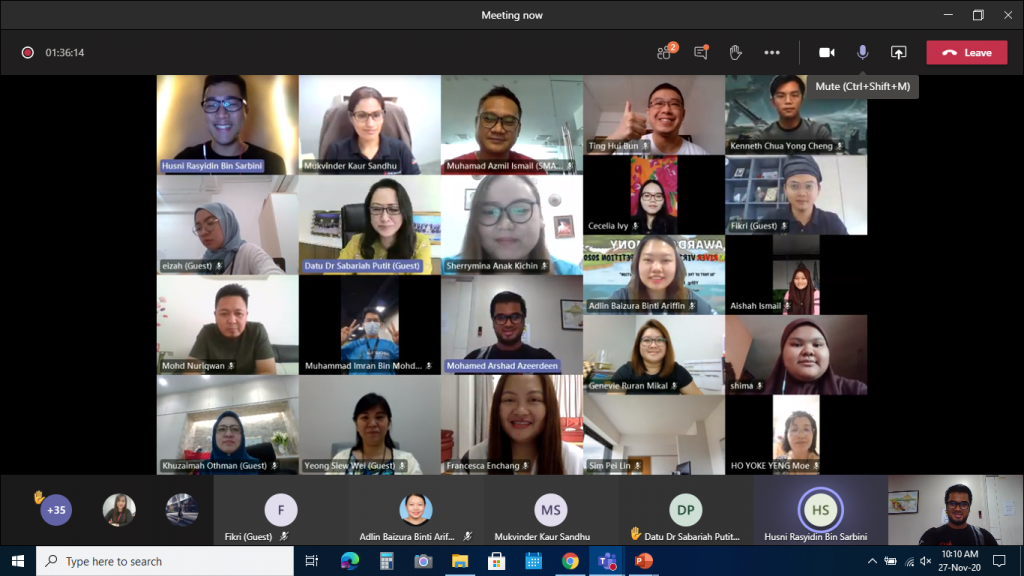 27 Nov 2020, Friday – With this year's theme, "Be Part of the Solution, Not Part of the Pollution", the organiser, RCE Kuching, in collaboration with UCSI University, Sarawak Multimedia Authority, Old Kuching Smart Heritage (OKSHe), and Serba Dinamik successfully organised the Sarawak River Virtual Art Competition 2020 in conjunction with World Rivers Day. The two-month virtual art competition was open to all Sarawakians aged 16 years old and above.
The competition was aimed to improve our society's awareness on the importance of Sarawak River as part of the Kuching SMART initiatives and also in efforts to mainstream education for sustainable development, as well as to achieve the UN's Sustainable Development Goals (SDG 6-Clean Water and Sanitation & SDG 14-Life Below Water). Despite of the challenges due to current pandemic Covid-19, the organisers took the initiative to stage the award ceremony for SRVAC2020 virtually via online platform for the first time this year to announce the winners of the competition. The virtual ceremony was attended by several stakeholders including representatives from RCE Kuching, UCSI University Sarawak Campus, Sarawak Multimedia Authority, Old Kuching Smart Heritage (OKSHe), Serba Dinamik Group, judges, and contestants. It was officiated by the Guest of Honor, Yang Berbahagia Datu Dr. Sabariah Putit, Deputy State Secretary, Performance and Service Delivery Transformation. In her speech, she hoped to see Kuching to one day be an environmental-friendly city, and for Sarawak people to have cleaner and more beautiful water sources now and for future generations. Moreover, she added that events related to Sustainable Development Goals (SDGs) should be done more frequently to raise awareness on Sarawak's rivers among Sarawakian.
With more than 80 paintings submitted from talented youths throughout Kuching region, all of which created an impact on Kuching society. 20 paintings were shortlisted and showcased during the award ceremony. Out of these, 3 were given top prizes winners whilst 5 were given consolation prizes. The evaluations were based on professional judges and public voting. The paintings were submitted through OKSHe's official website, the main online platform for SRVAC2020. The top and consolations winners received cash prizes, UCSI study bursaries, and e-certificates. Hebe Chong Yi Qi from SMK Pending won the main prize for this edition of the Sarawak River Virtual Art Competition 2020. With the new ways of conducting online ceremony, the winners' prizes were presented virtually by the guest of honour, YBhg Datu Dr. Sabariah Putit and Mukvinder Sandhu Kaur, COO of UCSI University Sarawak Campus & Vice Chairperson of RCE Kuching. On top of that, a video of the contestants' feedback and write ups were played during the award ceremony to share their experience of participating this competition, especially during this pandemic.
Visit RCE Kuching Facebook page for SRVA C2020 Award Ceremony recorded session https://fb.watch/243f3F7oBy/ 
By Organiser of SRVAC2020, RCE Kuching